ONE HOUR A DAY
OPENING:
May 20, 2015
6:00 p.m. –7:30 p.m.
Curator: Trudy Wiesenberger
Roe Green Gallery
Jack, Joseph and Morton Mandel Building
25701 Science Park Drive Cleveland, Ohio 44122
Presented by the Jewish Federation's Cleveland Israel Arts Connection.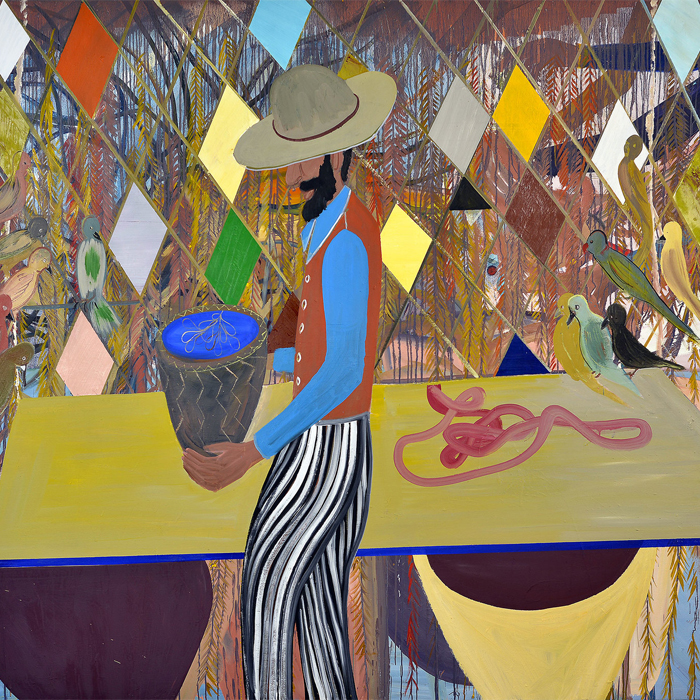 Rhombus, 2015
Oil on canvas, 188×212 cm
Born in 1971 in Kiryat Shmona, Israel, Shai Azoulay attended the Bezalel Academy of Arts and Design in Jerusalem, receiving his BFA in 2000 and MFA in 2007. While still in graduate school, he received the Extraordinary Artistic Achievement Award from the Bezalel Academy.
Azoulay had a solo exhibit at the Tel Aviv Museum of Art in 2007 and also received the museum's Legacy Heritage Fund Prize. He has had solo exhibitions in Tel Aviv, Tokyo, London and Jerusalem, and group shows in Israel, Rome and New York.
In 2005 Azoulay became acquainted with the teachings of Rabbi Nachman of Breslov (b 1772) whose religious philosophy revolved around closeness to God and speaking to God, "as you would with a best friend." Not raised as an observant Jew, he embraced this new philosophy, leading to a breakthrough in his spiritual and artistic life.
Sponsored by Cuyahoga Arts & Culture.